Practice Areas
Personal Injury and Motor Vehicle Accident Overview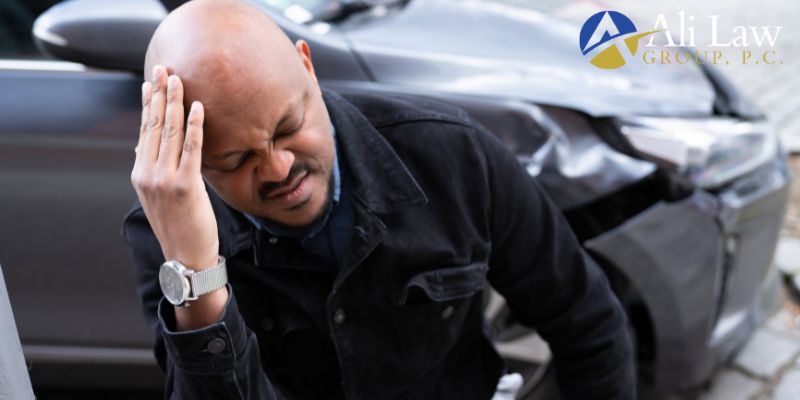 Each day, we navigate life with the understanding that certain risks are inherent. We take measures to protect ourselves from these risks, but unfortunately, accidents do happen. Sometimes these accidents, under the eyes of the law, are determined to be personal injuries. A typical personal injury is any type of injury, either physical or psychological, caused by another person or entity's negligence or wrongful act. When someone finds themselves the victim of a personal injury, they often turn to the legal system for recourse.
At Ali Law Group in Anaheim, California, we have a proven track record of success in assisting personal injury victims in getting the total and fair compensation they deserve under the law. We provide personalized attention and take the time to get to know our clients and their unique needs. Our firm has recovered funds on behalf of our clients, and we are ready to continue leveraging our experience and effective resources to work for you.
What Is a Motor Vehicle Accident?
A motor vehicle accident (MVA) is a car accident. It can involve a vehicle hitting another vehicle, pedestrian, animal, or object. These accidents can result in property damage, personal injury, and even death. Personal injuries from an MVA can be severe and life-altering, causing victims to miss work, incur significant medical bills, and experience pain and suffering.
In California and across the United States, MVAs are the leading cause of accidental injuries and deaths and commonly lead to claims for personal injuries. When an MVA occurs, the victim must prove fault for the accident, make a claim against the responsible driver, and compile a personal injury claim to secure compensation for losses not covered by insurance.
Potential compensation for personal injuries caused by an MVA varies depending on the circumstances of each individual case but may include:
Past and future medical expenses: All reasonable and necessary medical treatment related to the injuries caused by the accident should be covered. This may include hospitalization, surgery, medication, rehabilitation, and any other treatment recommended by a physician. Your Anaheim personal injury attorney should consult your medical care team to determine the full scope of medical treatment you will need to reach maximum recovery from your injuries.
Lost wages: If the accident victim cannot work due to their injuries, they may be compensated for the wages they have lost as a result. They may also be compensated for future lost earnings if their injuries are expected to have a long-term or permanent impact on their ability to work. A seasoned attorney can calculate how much income you would have reasonably been able to earn in the future if your injury had not occurred.
Pain and suffering: Victims of an MVA may be compensated for the physical pain and emotional suffering they have experienced as a result of the accident. The more severe the plaintiff's injury, the more pain and suffering compensation they are likely to win from a successful personal injury case. A plaintiff faces no limits on seeking compensation for their pain and suffering from a defendant in a personal injury case, and your Anaheim personal injury lawyer will assist you in maximizing the non-economic damages you win from the defendant.
Property damage: Victims may be compensated for damage to their personal property, such as their vehicle, caused by the accident. Insurance may cover some property damage after an MVA in California, but any remainder and any personal property not covered by insurance can be claimed with a personal injury suit.
Emotional distress: In some cases, the victim of an MVA may be able to recover damages for the emotional distress caused by the accident, such as anxiety, depression, and post-traumatic stress disorder. Your Anaheim personal injury attorney may consult various medical experts who can provide valuable professional insights to the court regarding your condition, helping you substantiate your claim for compensation for intangible losses.
Punitive damages: The court may award punitive damages to the victim of an MVA. These damages are intended to punish the wrongdoer for their negligence and deter others from engaging in similar behavior. Unlike other damages, the plaintiff does not claim these damages directly; rather, they are awarded at the discretion of the judge overseeing the case.
When you have an experienced legal team representing you, you may discover that you can claim far more compensation than you expected initially.  Ali Law Group, PC, aims to help each client maximize their final compensation as much as state law allows. When you choose our firm to represent your personal injury suit, we will carefully explore every potential avenue of recovery on your behalf to extract maximum value from your case.
What Injuries Are Common in Motor Vehicle Accidents in Anaheim, CA?
There are a wide variety of injuries that an MVA can cause. Common injuries include:
Whiplash: This is a common neck injury in car accidents that occurs when the head is suddenly jerked forward and then backward, causing the neck to extend beyond its normal range of motion. Whiplash is a very commonly reported MVA injury and can potentially cause long-term or permanent symptoms for the victim.
Soft tissue injuries: These are injuries that you may not even know you have, but are injuries that can gradually result from the impact of the car accident. Any injury to the muscles, tendons, or ligaments can progressively worsen without corrective medical treatment, and severe soft tissue injuries often require surgical procedures with long recovery times.
Back injuries: These can range from mild to severe and may include sprains, strains, herniated discs, and fractures. Back injuries are incredibly debilitating and may prevent a victim from working, handling basic household tasks, or even walking until they recover. Many back injuries will continue to impose difficult symptoms on the victim, interfering with their daily life in various ways.
Head injuries: These may include concussions, skull fractures, and traumatic brain injuries. Any physical trauma to the brain has a high chance of causing long-term or permanent damage. One difficult aspect of brain injury treatment is how complex and unpredictable these injuries can be. It's possible for a victim to appear to make a full recovery only for new symptoms to appear months or even years later, and symptoms of some brain injuries can qualify as disabilities.
Spinal cord injuries: These can lead to paralysis and may be permanent. The spinal cord cannot repair itself like the rest of the body, and if a spinal cord injury is complete, the brain will not be able to control the body connected to the spine below the injury site.
Ultimately, injuries from an MVA can be life-changing, and throughout the United States, MVAs consistently rank among the top-reported causes of accidental injuries and deaths year after year. If you are injured in an accident that someone else caused, the first steps you take after the incident can have a profound effect on the quality of your recovery. To secure the compensation you need to recover, you will need to prove responsibility for the accident and work with an experienced personal injury attorney to hold the at-fault driver accountable for the harm they have caused.
How to Prove Negligence in a Motor Vehicle Accident Case in Anaheim, CA
To recover compensation in a personal injury lawsuit, the victim must be able to prove that the other individual carries fault for the accident. This is typically done by showing that the other party breached their duty of care and that this specific breach resulted in the victim's injuries.
There are many ways to prove that the other party was at fault for an MVA. Some common examples include:
The other driver was speeding. Exceeding the speed limit will not only increase a driver's risk of causing an accident but also the severity of resulting damages if an accident does occur. Excessive speeding can lead to a reckless driving charge for the at-fault driver as well.
The other driver rear-ended your car. Rear-end collisions are the most commonly reported type of car accident in Anaheim, and the driver who hits another vehicle from behind is almost always entirely at fault for this type of collision.
The other driver was distracted by their phone, GPS, or another passenger in the car. Distracted driving is responsible for most of the MVAs in California each year. Your attorney can help you gather any evidence you need to prove an at-fault driver was inattentive behind the wheel when they caused your accident.
The other driver was under the influence of alcohol or drugs. Driving under the influence (DUI) is a criminal offense in California that can lead to various penalties, including incarceration, fines, jail time, and more. The at-fault driver will also face civil liability for any damages caused to others, and their sentence in their criminal case may be automatically increased due to causing bodily harm to another.
The other driver ran a red light or stop sign. Traffic signals and road signs exist to help drivers anticipate the actions of other drivers and maintain a safe flow of traffic. Any violation of these signals can easily result in a serious accident.
The other driver made an illegal turn. This is a common type of moving violation that can disrupt traffic flow and catch other motorists unaware, resulting in severe injuries.
The other driver was driving recklessly. If a driver shows a clear disregard for the safety of others with their actions and injures someone in an accident, they face criminal prosecution along with their liability for the victim's damages.
To prove these accusations, an attorney can help you secure any variety of the following forms of evidence:
Police reports
Witness testimony
Surveillance footage
Photos of the accident scene
Medical records
To learn more about how to prove negligence in a motor vehicle accident case, contact an experienced personal injury attorney.
What Qualities Should I Look for in Anaheim Personal Injury Attorneys?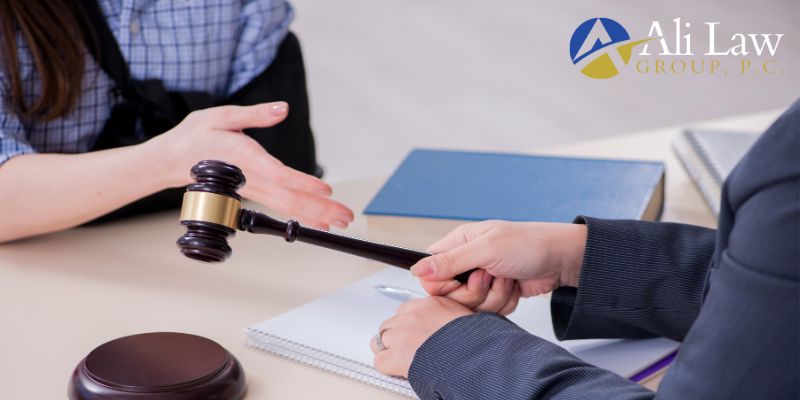 If you have been injured in an MVA, it is essential to choose an attorney who has the experience and skills necessary to handle your case successfully. Some of the qualities you should look for in an attorney include:
Extensive experience handling motor vehicle accident cases
A successful track record of recovering compensation for MVA victims
The ability to handle all aspects of the case, from the initial investigation to a trial
Access to a network of experts, such as accident reconstructionists and medical professionals
The resources to take the case to trial if necessary
Compassion and understanding of what you are going through
Organization and attention to detail
When you are looking for an attorney to handle your MVA case, it is important to choose someone you feel confident can fight for the best possible outcome in your case. Your attorney is your strategic partner in the legal process, and you should feel comfortable entrusting them with your case.
What Are the Risks of Representing Yourself?
While it is possible to represent yourself in a personal injury case, it is not recommended. There are several risks associated with representing yourself, including:
You may not be familiar with the law and procedures involved in personal injury cases. Missing a court filing deadline or making other procedural errors in the early stages of the case can severely hamper your efforts.
You may not know how to investigate your case or gather evidence effectively. California law requires you to firmly establish fault for your accident before you can recover compensation. Gathering the evidence and testimony you may need to accomplish this could be more challenging than you initially expected.
You may not know how to negotiate with insurance companies or the other party's attorney. Many insurance companies will try and prey on claimants' desperation to compel them to accept lowball settlement offers. If you are negotiating a personal injury claim on your own and the defendant has legal representation, this places you at a significant disadvantage in your negotiations.
You may not be able to recover the full amount of compensation you are entitled to. While you may account for the immediately recognizable losses you suffered in your accident, the average person is likely to struggle when it comes to proving long-term or permanent harm the defendant caused.
A qualified and highly experienced personal injury attorney knows exactly how to effectively investigate and build your case, negotiate with the insurance companies, and, if necessary, take your case to trial.
Personal Injury Lawyer FAQs
What Compensation Can I Recover for a Personal Injury?
The personal injury laws of California enable plaintiffs to claim recompense for the financial losses they sustained and compensation for their pain and suffering. The exact potential value of your impending personal injury case could fluctuate greatly based on the scope and severity of the harm the defendant caused. Your Anaheim personal injury attorney can review your damages and provide an estimate of how much compensation you could foreseeably win from the defendant.
How Long Will It Take to Settle a Personal Injury Claim?
If you hire a personal injury attorney to represent you and the defendant is clearly responsible for the injury, it may be possible to settle your case within a few weeks of filing your complaint. However, the defendant may try to deny liability or contest the extent of damages sought by the plaintiff. Your Anaheim personal injury lawyer can provide an estimated timetable of how long it could take to settle your case or how long you should expect litigation to last if you need to take the case to court.
What if I'm Partly Responsible for My Injury?
If you share fault with a defendant for causing your personal injury, this does not necessarily prevent you from seeking compensation. However, you will lose a percentage of your award that equals your percentage of fault for causing the incident in question. California's pure comparative negligence law dictates that a plaintiff can still recover their damages less a percentage equal to their fault percentage even if they are 99% at fault. Whatever fault percentage is assigned to them is deducted from their final case award.
What if the Personal Injury Is Fatal?
If a loved one was killed because of another party's actions in California, state law dictates that you can pursue a wrongful death claim. If the victim could have filed a personal injury claim if they had survived, you could file a wrongful death claim instead. A personal representative of the deceased or a close relative, such as a surviving spouse or child, can file such a claim. Wrongful death claims seek compensation for the financial impact of the death on the victim's family and the family's pain and suffering.
How Much Will It Cost to Hire an Anaheim Personal Injury Attorney?
Ali Law Group, PC, will not add to your financial concerns when you are already struggling with the economic impact of your recent accident. We take personal injury cases on a contingency fee basis, only collecting our fees after we win compensation for our clients. Additionally, the fee we take when the case ends is a percentage of the total amount we recovered on your behalf, and you keep the rest. If our team is unable to win your personal injury case for any reason, there is no fee at all, so there is no cause for concern about the cost of legal representation for your impending personal injury case.
Contact Ali Law Group Today
Contact Ali Law Group today if you have been injured in a motor vehicle accident. We are dedicated to getting the best possible outcome for you, and our experienced Anaheim personal injury attorneys are standing by, ready to help you with your case.

How Can We Help You Today?